The Best Auto Insurance in Tallahassee
---
There are so Many Reasons To Choose Waterhouse Insurance for all your home, business and car Insurance needs… because we are the Best Low Cost Insurance Service in Tallahassee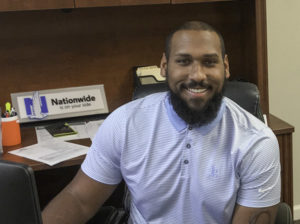 Low Cost! – The ability to quote and write for multiple Companies gives us the competitive edge!
Quality Service! – Our old fashion approach to quality service and the added advantage of having Licensed Professionals on your side will keep you a happy customer
Comparative Car / Vehicle Insurance Quotes! – With Auto Insurance our Insurance Agents can quickly provide rates from multiple companies, giving you the ability to save money on your Auto Insurance needs
Cheap Car / Vehicle Insurance Rates – for ALL! As authorized producers of multiple Car Insurance Companies, we can find anyone low rates! We also have low rates for young drivers, drivers with dui's, SR22, FR44 and non-owner's Insurance.
Licensed Agents – Our entire staff is licensed by the Florida Department of Insurance and we specialize in tailoring our services to your needs!
We are the Best Low Cost Insurance in Tallahassee for Auto / Vehicle Insurance, Car, Boat, Business and Home Insurance.
We specialize in providing low cost Insurance Services for Auto / Vehicle Insurance in Tallahassee, Homeowners Insurance in Tallahassee , Commercial Insurance, General Liability and Recreational Insurance that is why Waterhouse Insurance is a trusted leader in Tallahassee Florida, providing low cost auto / vehicle insurance premiums that you can afford. We are here for all your Insurance needs.
We offer excellent customer service with low rates because our insurance agency can tailor our services to your specific needs.
We welcome you to join our family and learn about our options for ALL your Insurance needs so give us a call at 850-412-1099!
Contact Us now 850-412-1099
If you like your experience with Waterhouse Insurance & Financial Services Please consider giving us a google review.